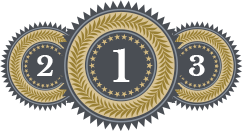 BUSINESS LAW
Hire an Experienced Business Law Attorney
When it comes to legal concerns that could significantly affect your business, you need solid legal representation. For efficient, cost-effective, and skilled legal counsel, contact The Law Office of Burt H. Stutchin. As a business owner himself, Mr. Stutchin understands the challenges that come with managing a successful business. Spend your time focusing on business operations and plans for growth, and let us handle the numerous legal issues that can arise at any time.
Contact us for any legal issue your business faces. We are ready to offer strong legal support and give you the confidence to move forward.
Comprehensive commercial law representation
Whether you are just starting a new business and need to implement the right legal structure, or your existing business needs contract negotiations, litigation, or other matters, we can help. We know how critical it is to maintain your bottom line, and offer our services at competitive rates. We provide the following legal services:
• Business formation and entity selection: Mr. Stutchin will determine the best choice of entity for your new venture, or to restructure your existing business. He can help you form an LLC, S corporation or LLP, among other options.
• Corporate shareholder agreements: We can help your business avoid potential disputes by defining the roles of shareholders, and the duties that the corporation has to them, in a legal contract.
• Contracts and contract disputes: Providing you the strong legal representation necessary to protect your rights and achieve a favorable result through contract negotiation and dispute resolution.
• Mechanic's liens: We can help you obtain mechanic's liens when you provide materials or labor to improve property.
• Commercial litigation: Mr. Stutchin is a seasoned trial lawyer, and employs aggressive tactics to represent your business interests throughout litigation, and zealously advocate for a favorable outcome.
• Commercial evictions: If your commercial tenant has not met their rental obligations, we can assist you in commercial evictions.
Take advantage more than 37 years of experience under Mr. Stutchin's belt; he'll provide you with exceptional legal representation for your business law concerns. His successful track record speaks for itself. When working with our law office, your rights and best interests will be represented skillfully from the beginning of your case to the finish.
MY PRACTICE AREAS

Federal Crimes
A federal crime or federal offense is an act that is made illegal by U.S. federal legislation.

White Collar Crime
White-collar crime refers to financially motivated nonviolent crime committed by business and government professionals.

Fraud
Fraud crimes refers to criminal deception intended to result in financial or personal gain.

Florida State Crime
Florida state crime is activity or failures to act that break the Florida state's own criminal law or public international law.

Business Law
Business law is a branch of law that examines topics that impact the operation of a business.

Real Estate Law
Real Estate Law is the area of law that governs the various forms of ownership and tenancy in real property and in personal property.

Civil Litigation
Civil law is a branch of the law. In common law countries such as England, Wales, and the United States, the term refers to non-criminal law.

Criminal law
Criminal law regulates social conduct and proscribes whatever is threatening, harmful, or otherwise endangering to the property, health, safety, and moral welfare of people.

CALL US TODAY 239.444.8004

We are dedicated to our clients and their cases.
Call for a FREE 30-Minute consultation and get the experienced defense you need. Se Habla Español.