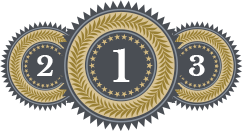 CIVIL LITIGATION
Skilled Civil Litigation Representation
If you're facing a lawsuit or dispute, you need an experienced professional who is comfortable with litigation.
Many Florida attorneys in southwest Florida will avoid going to court, and may settle cases out of court even if it isn't in the best interest of their clients. These lawyers do not have the skills or experience to successfully represent clients at trial.
The Law Office of Burt H. Stutchin is primarily a litigation firm. Mr. Stutchin is first and foremost a trial attorney. He has worked as a prosecutor in New York City, and in private practice he has taken cases all the way to the 11th Circuit United States Court of Appeals.
Burt Stutchin thrives in the courtroom. If you are facing a dispute, trust that he will handle it the way it should be handled.
We are upfront about our legal fees, and believe any potential client deserves this information when choosing an attorney. Our quotes include going to trial and not going to trial, so you can fully understand where you stand.
The confidence to face your legal hurdles
We help guide people through a variety of legal disputes. The main areas of our civil litigation practice include real estate disputes, contract disputes, and commercial disputes. We are also adept at representing clients in matrimonial litigation, collections litigation, and a variety of additional disputes.
We give our clients the legal edge it takes to prevail. Mr. Stutchin has practiced law for close to four decades, and is highly skilled in a variety of strategic litigation methods. He is at home in the courtroom, and skillfully negotiates on behalf of his clients to resolve cases favorably outside of court when possible — saving his clients time, money, and stress.
Mr. Stutchin is ready to carefully analyze your case and determine the best course of action for a favorable dispute resolution. As our client, you can be assured that we will work tirelessly and obsessively to advocate for your best interests.
MY PRACTICE AREAS

Federal Crimes
A federal crime or federal offense is an act that is made illegal by U.S. federal legislation.

White Collar Crime
White-collar crime refers to financially motivated nonviolent crime committed by business and government professionals.

Fraud
Fraud crimes refers to criminal deception intended to result in financial or personal gain.

Florida State Crime
Florida state crime is activity or failures to act that break the Florida state's own criminal law or public international law.

Business Law
Business law is a branch of law that examines topics that impact the operation of a business.

Real Estate Law
Real Estate Law is the area of law that governs the various forms of ownership and tenancy in real property and in personal property.

Civil Litigation
Civil law is a branch of the law. In common law countries such as England, Wales, and the United States, the term refers to non-criminal law.

Criminal law
Criminal law regulates social conduct and proscribes whatever is threatening, harmful, or otherwise endangering to the property, health, safety, and moral welfare of people.

CALL US TODAY 239.444.8004

We are dedicated to our clients and their cases.
Call for a FREE 30-Minute consultation and get the experienced defense you need. Se Habla Español.