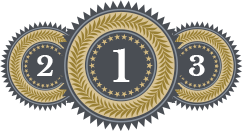 FLORIDA STATE CRIME
Determined Florida State Crime Representation
If you're facing criminal charges in Florida, you need representation by an attorney with the experience and knowledge necessary to fight for your rights.
We use our extensive experience to advise you about your options, and represent you in state court. When your reputation and your future is at stake, contact The Law Office of Burt H. Stutchin.
Defending your rights in Florida state courts
Depending on what you have been charged with, you will be tried in either state or federal court. If the crime you've been accused of violates the Constitution, it will go to federal court and you'll need an attorney that can successfully represent you. Otherwise, we'll be prepared to fight for you in state courts. Some of the accusations we might defend you from include:
• Sexual assault
• Sexual abuse
• Overturning convictions
• Firearms possession
• DUI manslaughter
• Death penalty cases
Your life doesn't have to end just because you've been accused of a Florida state crime. Our lawyers are familiar with the intricacies of state and federal courts, so you'll have the best defense possible regardless of where your case ends up.
MY PRACTICE AREAS

Federal Crimes
A federal crime or federal offense is an act that is made illegal by U.S. federal legislation.

White Collar Crime
White-collar crime refers to financially motivated nonviolent crime committed by business and government professionals.

Fraud
Fraud crimes refers to criminal deception intended to result in financial or personal gain.

Florida State Crime
Florida state crime is activity or failures to act that break the Florida state's own criminal law or public international law.

Business Law
Business law is a branch of law that examines topics that impact the operation of a business.

Real Estate Law
Real Estate Law is the area of law that governs the various forms of ownership and tenancy in real property and in personal property.

Civil Litigation
Civil law is a branch of the law. In common law countries such as England, Wales, and the United States, the term refers to non-criminal law.

Criminal law
Criminal law regulates social conduct and proscribes whatever is threatening, harmful, or otherwise endangering to the property, health, safety, and moral welfare of people.

CALL US TODAY 239.444.8004

We are dedicated to our clients and their cases.
Call for a FREE 30-Minute consultation and get the experienced defense you need. Se Habla Español.