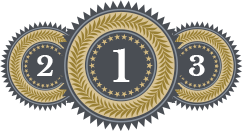 FRAUD
Skillful Federal Fraud Defense
Law enforcement is investing more time and resources into fighting fraud. If you or your business has been targeted or accused of fraudulent activity because of this increase in fraud investigation, you need an attorney on your side who can defend you. It's entirely likely you're being blamed for someone else's actions or that your innocent actions have been targeted unfairly for investigation. We'll help you maintain your rights and build your defense from the moment you hire us.
Types of fraud
If you're accused of fraud, you've been accused of obtaining property through deception. Most fraud is dealt with on the state level, but it can become a federal matter if federal programs are involved or the crime crossed state borders. Some of the common types of fraud you might be charged with include:
• Bankruptcy fraud
• Government fraud
• Insurance fraud
• Mortgage fraud
• Mail fraud
• Business fraud
• Healthcare fraud
• Securities fraud
• Credit card fraud
• Medicare fraud
Trust our experienced defense attorneys
Don't face the serious issue of a fraud charge on your own. The investigation can be long and stressful, and you might affect your case negatively without realizing without the help of a professional on your side.
The Law Office of Burt H. Stutchin has the knowledge and skills necessary to provide you with the sophisticated defense you need when facing serious federal fraud charges.
MY PRACTICE AREAS
Federal Crimes
A federal crime or federal offense is an act that is made illegal by U.S. federal legislation.
White Collar Crime
White-collar crime refers to financially motivated nonviolent crime committed by business and government professionals.
Fraud
Fraud crimes refers to criminal deception intended to result in financial or personal gain.
Florida State Crime
Florida state crime is activity or failures to act that break the Florida state's own criminal law or public international law.
Business Law
Business law is a branch of law that examines topics that impact the operation of a business.
Real Estate Law
Real Estate Law is the area of law that governs the various forms of ownership and tenancy in real property and in personal property.
Civil Litigation
Civil law is a branch of the law. In common law countries such as England, Wales, and the United States, the term refers to non-criminal law.
Criminal law
Criminal law regulates social conduct and proscribes whatever is threatening, harmful, or otherwise endangering to the property, health, safety, and moral welfare of people.
CALL US TODAY 239.444.8004
We are dedicated to our clients and their cases.
Call for a FREE 30-Minute consultation and get the experienced defense you need. Se Habla Español.