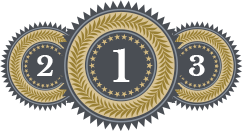 WHITE COLLAR CRIME
Have You Been Accused of a White Collar Crime?
If you've been accused of a white collar crime, you've been accused of being involved in one of a variety of financial or corruption crimes. White collar crimes can be prosecuted by state or federal law, if the government needs to exert its power over interstate commerce if jurisdiction isn't clear.
If you or your business has drawn the attention of the FBI or any other federal agency, contact The Law Office of Burt H. Stutchin. Federal cases can be more severely punishing than state cases, so you need the best representation possible.
What constitutes a white collar crime?
White collar crime is named after the white collars associated with the suits worn by the professionals or business people who often commit it. White collar crimes include various types of fraud, theft, and corruption, including:
• Money laundering
• Embezzlement
• Bribery
• Price fixing
• Racketeering
• Insider trading
• Tax crimes
• Computer crimes
• RICO
The experienced defense you need
Because white collar crimes are so complex, the investigations to gather the evidence prosecutors need can take years to complete. Don't wait until they can strike at you to get an experienced lawyer on your side. Getting legal help early in your case might make the difference between winning and losing.
You won't have to navigate your case alone when you have our firm on your side. We'll be with you every step of the way, helping you to cooperate with the investigation without giving up your rights or hurting your defense.
We have practical experience working with federal investigators and in federal courts, defending cases like yours. We'll fight aggressively for you if you've been accused of a white collar crime, so make an appointment to go over your case today. We're flexible, so we'll work around your schedule.
MY PRACTICE AREAS
Federal Crimes
A federal crime or federal offense is an act that is made illegal by U.S. federal legislation.
White Collar Crime
White-collar crime refers to financially motivated nonviolent crime committed by business and government professionals.
Fraud
Fraud crimes refers to criminal deception intended to result in financial or personal gain.
Florida State Crime
Florida state crime is activity or failures to act that break the Florida state's own criminal law or public international law.
Business Law
Business law is a branch of law that examines topics that impact the operation of a business.
Real Estate Law
Real Estate Law is the area of law that governs the various forms of ownership and tenancy in real property and in personal property.
Civil Litigation
Civil law is a branch of the law. In common law countries such as England, Wales, and the United States, the term refers to non-criminal law.
Criminal law
Criminal law regulates social conduct and proscribes whatever is threatening, harmful, or otherwise endangering to the property, health, safety, and moral welfare of people.
CALL US TODAY 239.444.8004

We are dedicated to our clients and their cases.
Call for a FREE 30-Minute consultation and get the experienced defense you need. Se Habla Español.